Extra is the perfect WordPress theme and Page Builder combo for online news publications and blogs and one of our most advanced WordPress Themes. Extra gives you full control over the design of your entire website using the Divi Builder and a unique set of content elements that are prefect for magazine-style websites.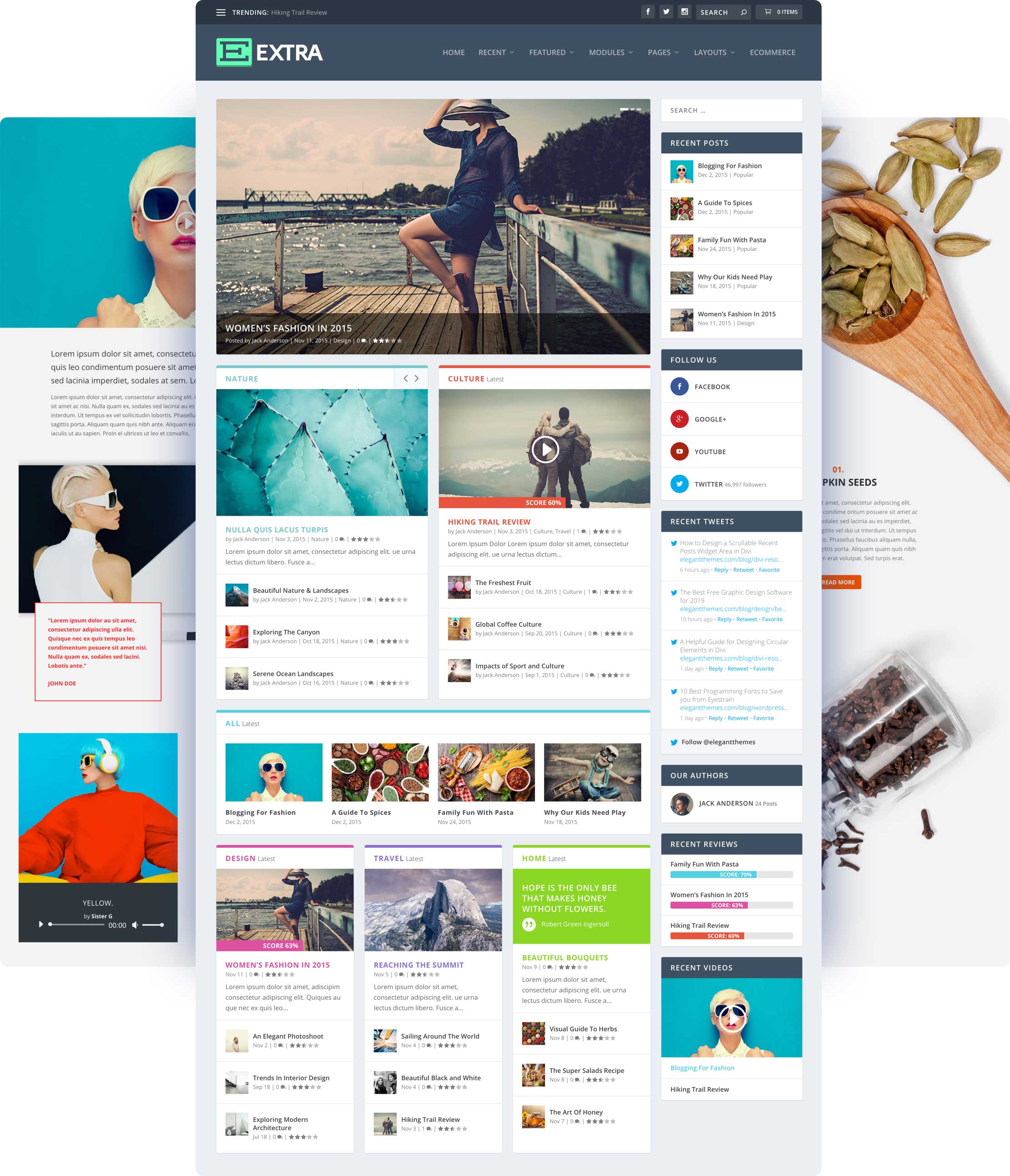 The Divi Builder has been extended to categories with a new set of post-based modules.
Build beautiful story-driven posts with the Divi Builder's advanced drag and drop interface.
Extra is fully responsive, which means it will look great on any device and screen size.
Use Extra's home-brewed review system and invite users to rate your articles as well.
Extra has been built to work wonderfully with WooCommerce, complete with custom styles.
Extra's design has been tailored to pixel perfect perfection. Elegant to its core.
Rest assured that your website will always work with the latest version of WordPress.
The Divi Builder, Now For Categories
Extra takes the Divi Builder framework and extends its advanced Drag & Drop builder power to work on your homepage and categories with a brand new set of post-based modules.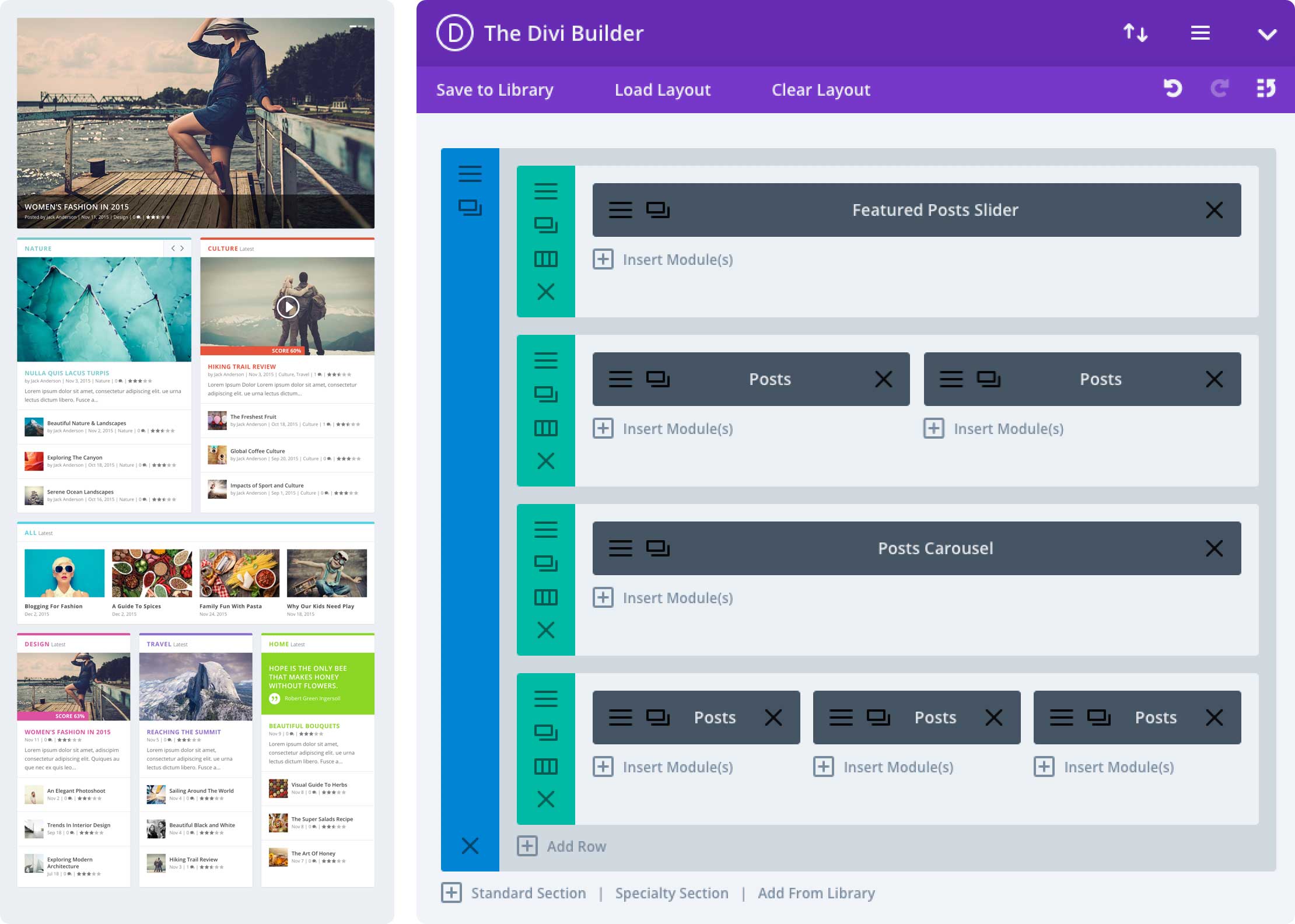 The New Extra Category Modules
Extra comes with a new set of Divi Builder modules built specifically for the needs of bloggers and online publications. These new modules can be used to build a variety of different homepage and category layouts. Now you can build a post feed to meet the needs of your unique content.
Completely Customizable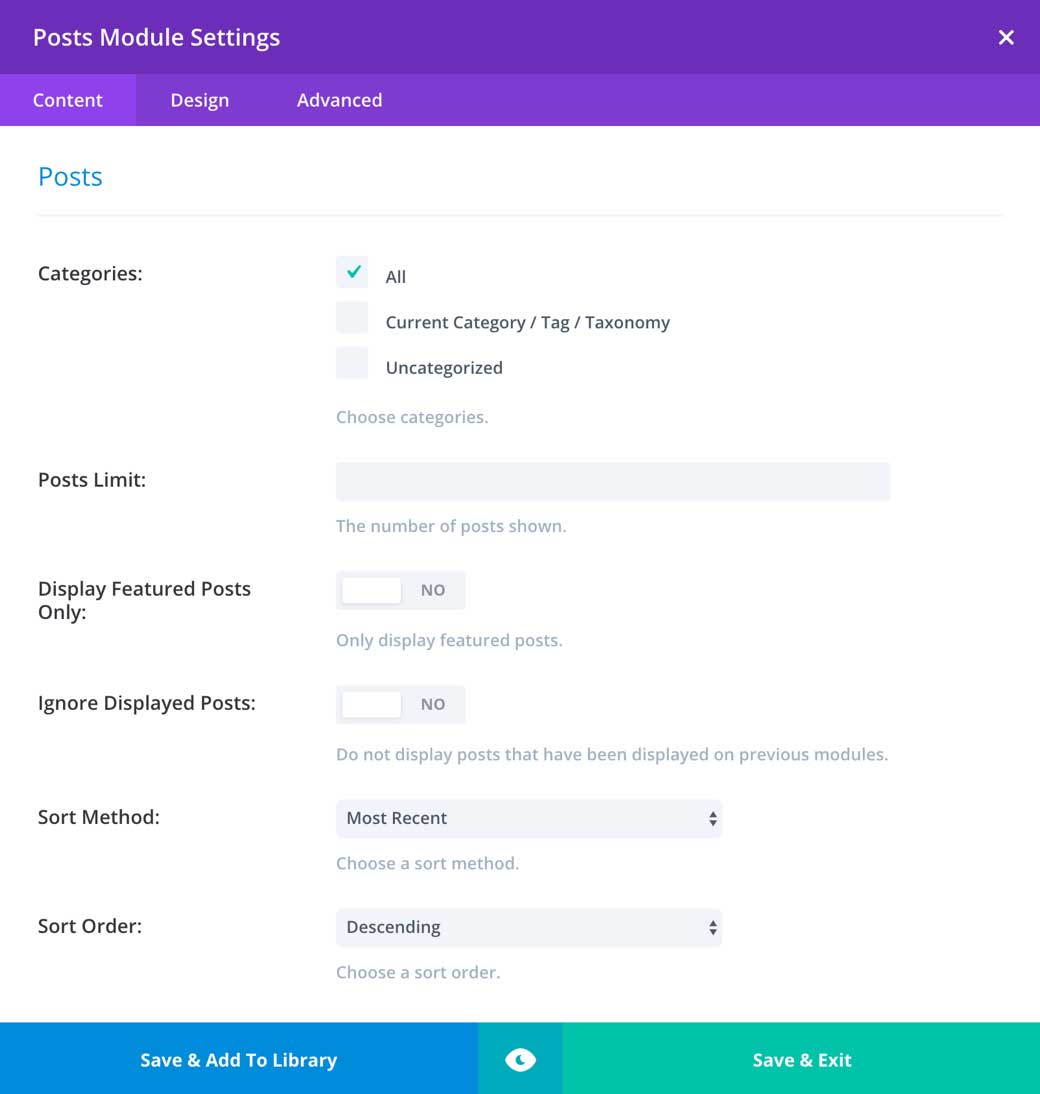 Everything about the layouts built with the Divi Builder are completely customizable. Quickly adjust fonts, sizes, colors, spacing and more with just a few clicks. No coding is required! Using the Divi Builder's Advanced Design Settings, you have complete control over the style and appearance of your page. You can even add Custom CSS.
A Layout For Any Situation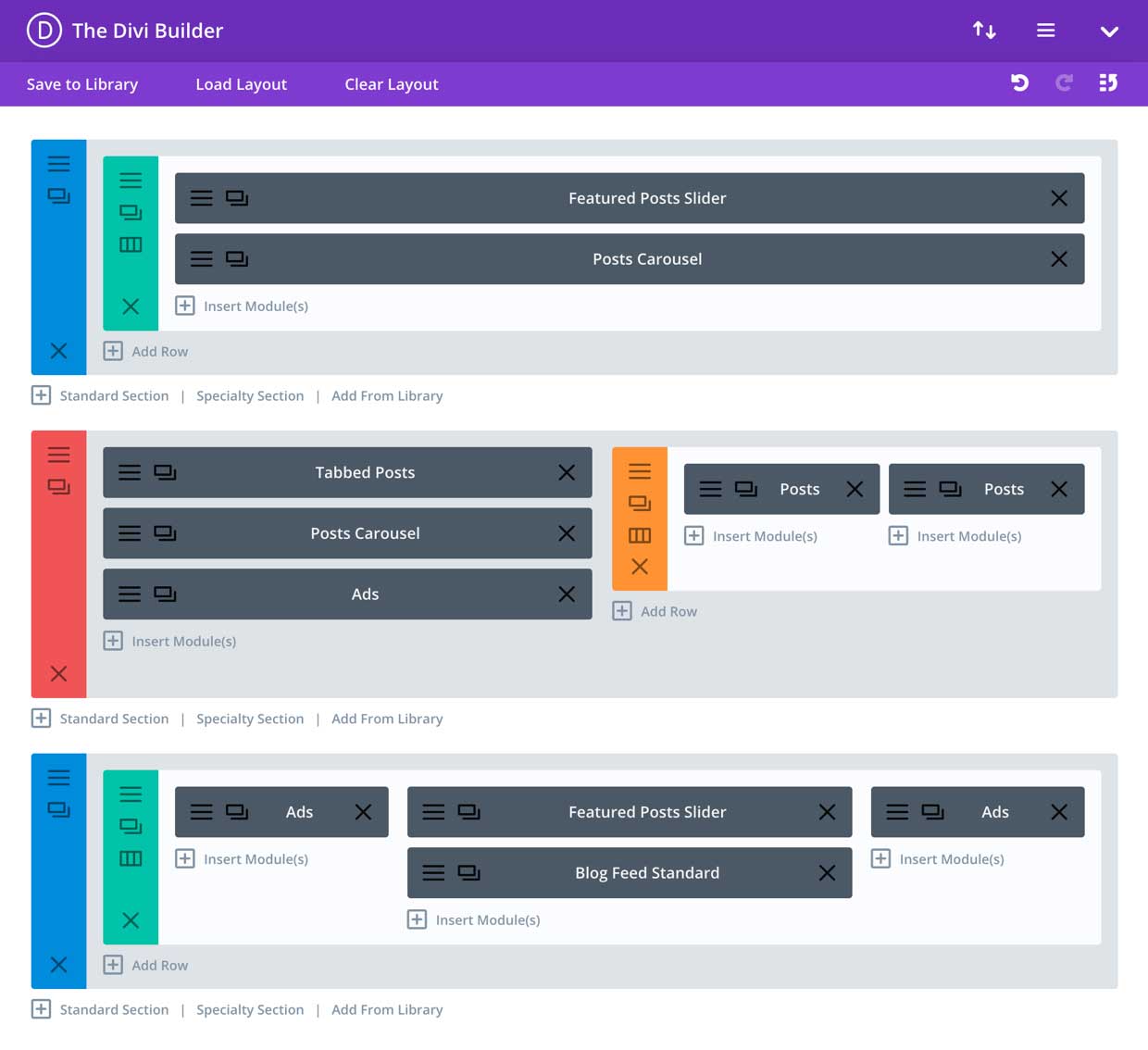 Extra is more than a theme. No longer are you limited to a single static design, or a set of pre-made layouts. Using the Divi Builder you have complete control over the content and the structure of the category layouts you build.
Build Posts & Tell Stories Like Never Before
All of these great features come together in the form of amazing story-driven blog posts that your readers will enjoy. Push the limits of the web as a multi-media platform and deliver to your audience articles that inspire a new sense of wonder and encourage a higher level of engagement. These are the blog posts of the future.
Products & Projects
In addition to standard blog posts, Extra also expands on two other important areas: Projects and Products. If you are a designer looking to showcase your recent work, Extra makes it dead simple. Looking to sell products to your readers? Extra makes that easy too with perfect WooCommerce integration.
WooCommerce Ready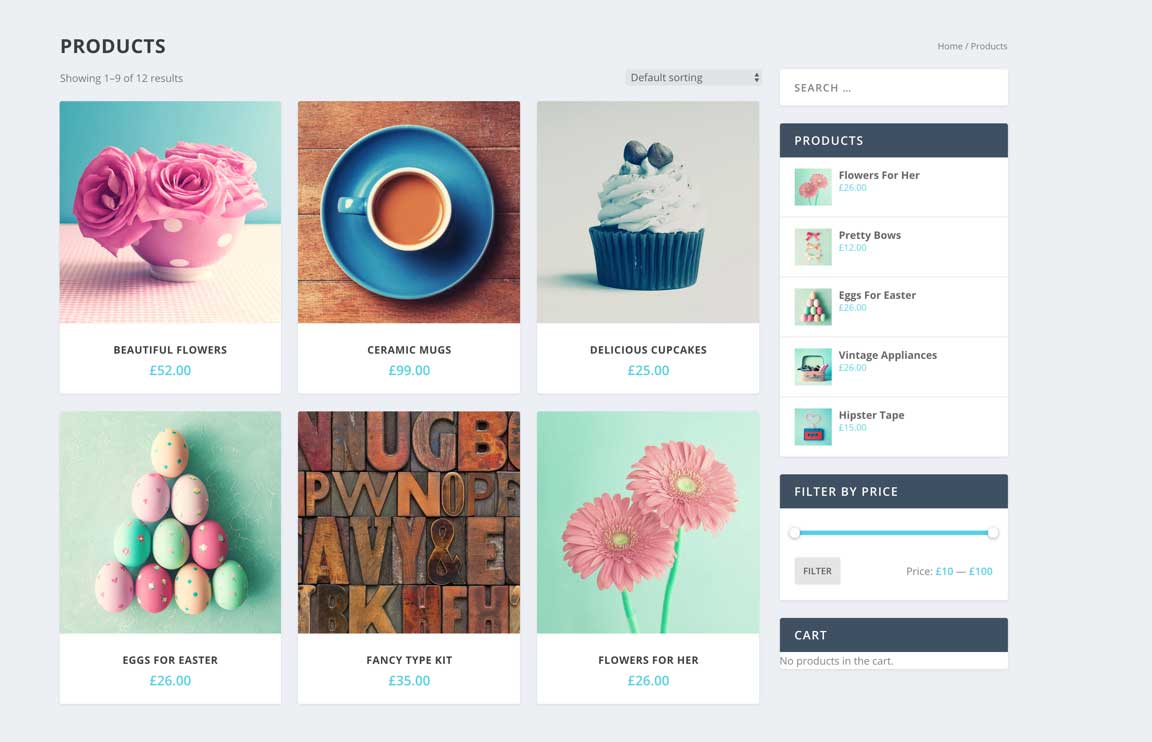 Extra has given special attention to its WooCommerce integration. Everything about the WooCommerce storefront has been re-designed to look right at home inside of Extra's sleek and modern design.
Gorgeous Project Portfolios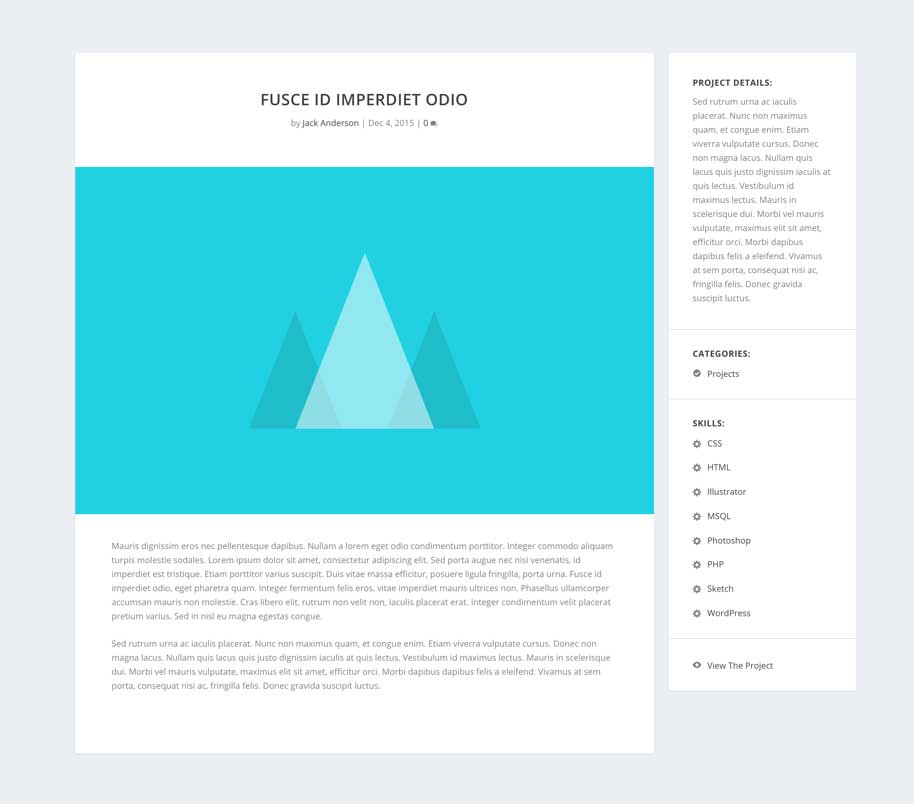 Extra comes with a new custom post type for Projects, making it easy to create beautiful portfolio pages to showcase your most recent work.
Header Options Galore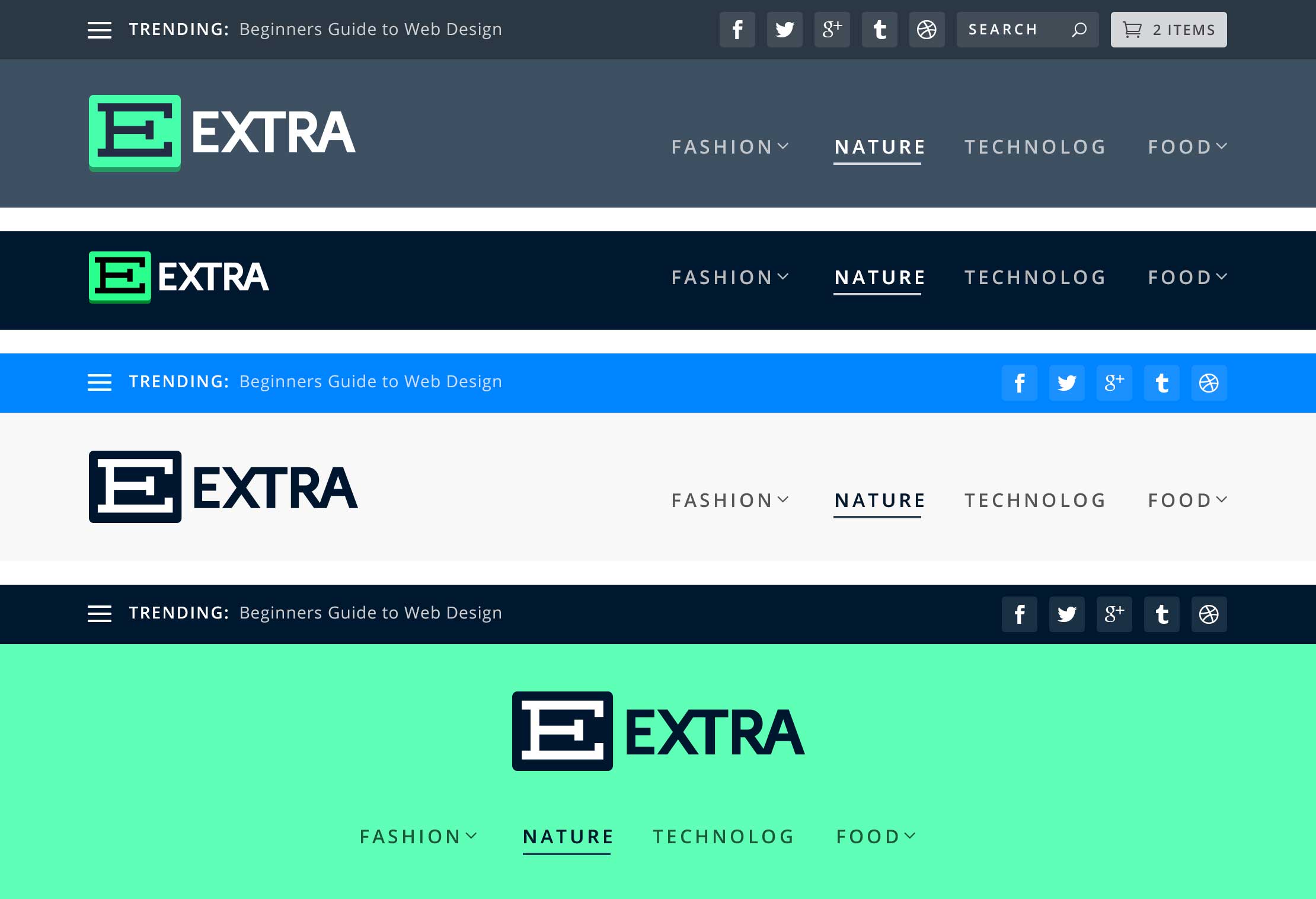 Customizing your website's header is easy with Extra. Choose from different layouts, customize fonts, adjust colors, change font sizes and more. When combined, these settings allow for a wide range of different header styles.
Advanced Mega Menus
Extra comes with a set of custom Mega Menus that were built to suit the needs of bloggers and online publications. Display your recent or favorite posts directly in the category drop-down menu!
Secondary & Footer Navigation

Extra comes with three different menu locations. In addition to the primary navigation menu, links can also be added to the footer and secondary header locations.
Back to Top, Fixed Navigation & Smooth Scrolling Link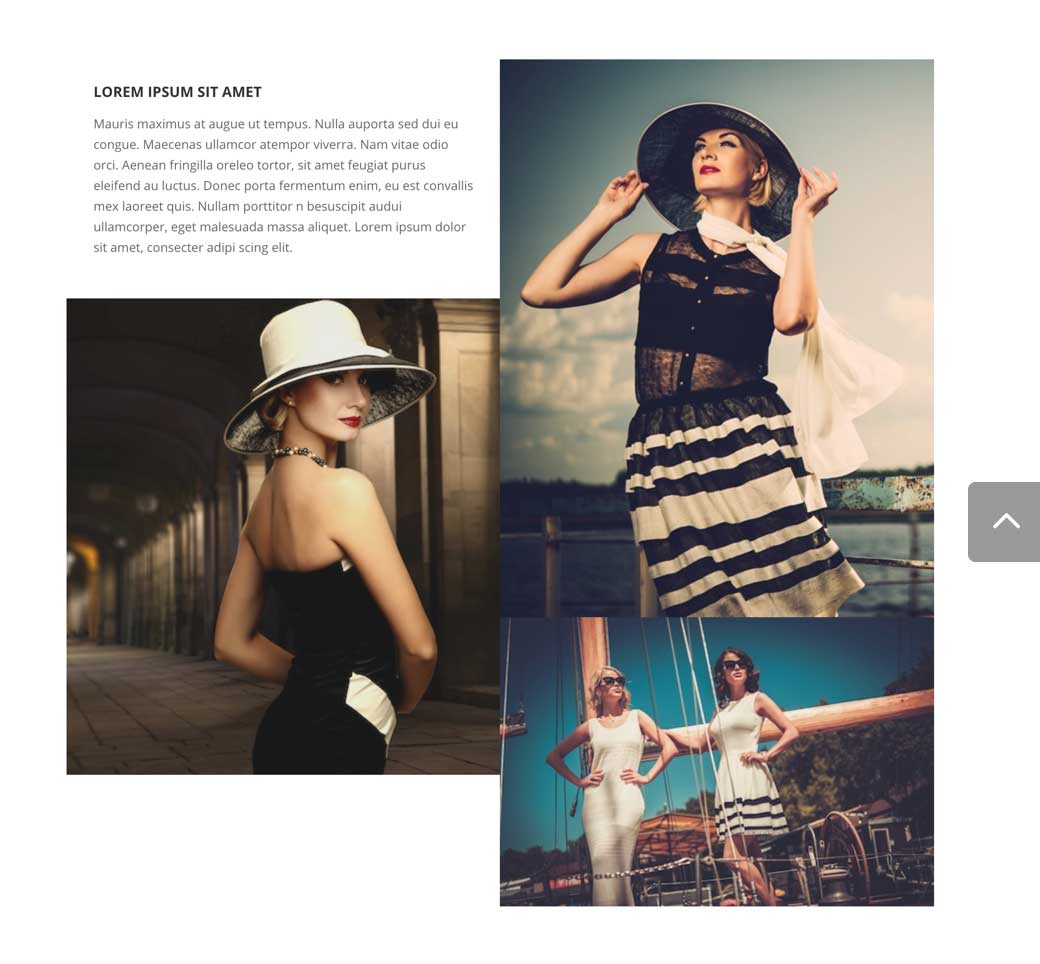 Extra makes it extremely easy to navigate your website. Its fixed header ensures that your most important links are always accessible. If the fixed header is disabled, then the back to top button makes it easy to return to your main menu after reading long posts.
Extra Subscription Plan:
Divi page builder plugin Lifetime
Extra Theme Lifetime
Divi Monk Lifetime
Sure. You are getting the original product. We do not deal with GPL or NULLED products, and all the products we offer in our store are with official licenses and support automatic updates.
Does the product support updates?
Yes, when you buy any product from the Cheaperwp store, you get the original product so you can get updates directly through your site control panel.
Can I get the serial License Key?
Yes, when you purchase the product for unlimited websites, you can get the product with a serial key. But when you buy the product only for one site, you will not get the serial key.
 the customer must send the login data to his site to install and activate the required product or Through the Anydesk connection ine case, you buy the product for one website.
Can I use the product in more than one website?
Unfortunately, when you purchase any product from our store, you can only use it on one site. What is the process for manual installation? After completing the purchase, you send your WordPress login details to install the product or we can install it through Anydesk.
What is the process for the unlimited pack?
After completing the purchase, you will get the product files + Serial key.